A UNIQUE WAY TO ENJOY THE SEA
Capri Yacht Charter
Rental of elegant motoryachts for exclusive excursions and tours to the most fascinating locations in Campania: Capri – Positano – Amalfi – Sorrento – Ischia – Procida
Comfortable and fast transfers to reach in complete freedom, all the ports of the Gulf of Naples and the Amalfi Coast.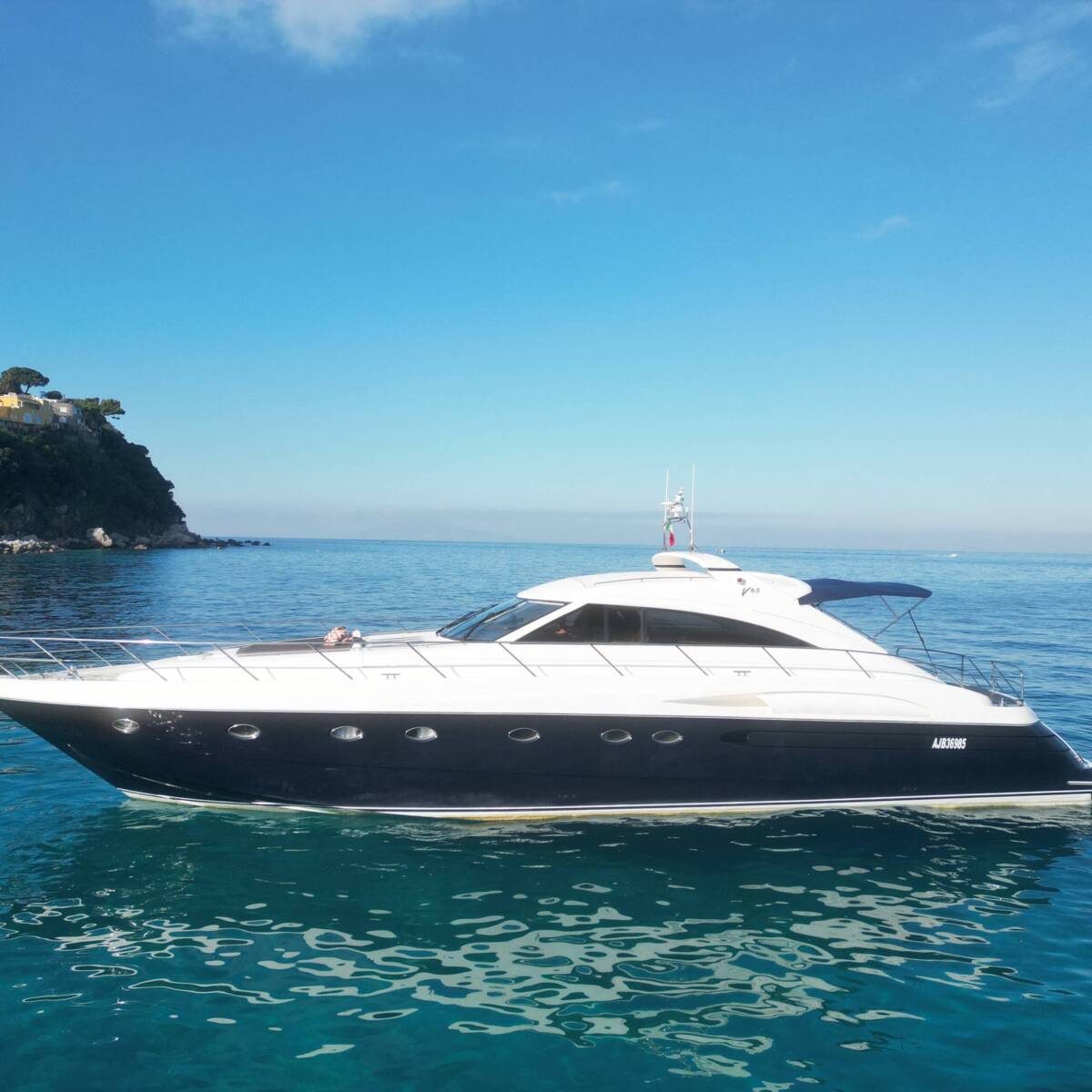 Our elegant and refined yachts guarantee extremely reliable and safe performance as well as being equipped with all comforts. On board professional and experienced crews will assist and pamper you throughout your vacation. With our boats we can meet all your demands from speed and sportiness to comfort and relaxation.
Our Charter service, based in the port of Capri, provides day trips to Campania's most fascinating tourist destinations, from Capri to the Amalfi Coast, To Sorrento, Ischia and Procida, up to the Pontine Islands.
Capri Yacht Charter offers a transfer service, including overnight transfers, which allows you to reach all the tourist resorts of the Gulf of Naples and the Amalfi Coast in a comfortable and fast way. An exclusive and efficient way to move in complete freedom. In addition to the transfer service it is possible, upon request, the "Top Service" transfer which includes transport from the hotel to the airport or vice versa with assistance, porterage and private car. Capri Yacht Charter is ready to meet your every need, from day trips to multi-day cruises.